Tag Archives: online bus tickets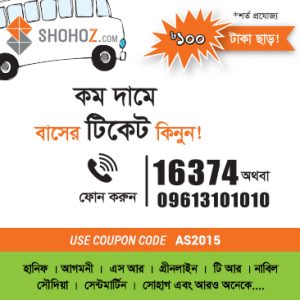 Buy bus tickets and get 100 taka OFF per seat
Offer details and eligibility: Customers purchasing bus tickets through Shohoz.com website (www.shohoz.com) or Call Centre by dialing 16374 or 09613101010, can avail a discount of Taka 100 per seat. The offer is applicable on the first two transactions (distinct Ticket PNRs) during the period when the offer is active .  How to avail the offer […]
more…
Pay with bKash and get 10% Cashback
Pay with bKash and get 10% Cashback Pay with bKash and get 10% Cashback on bus tickets. Cashback can be availed maximum up to Tk. 200 on every ticket purchased through Shohoz.com website (www.shohoz.com) or Call Centre. Offer Validity: This offer is valid till 13th July 2015 or five days before Eid-ul-Fitr whichever is later. […]
more…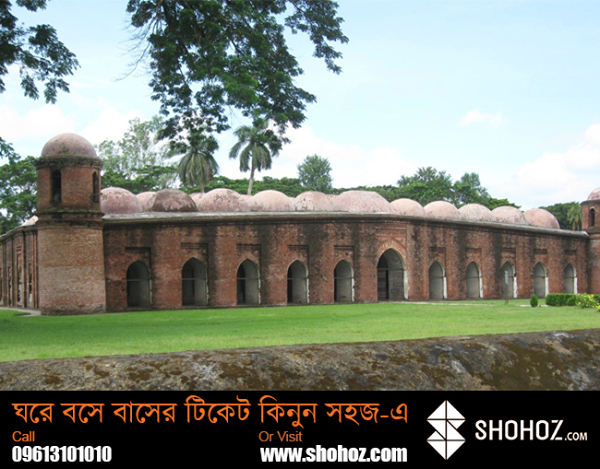 Saith Gunbad Masjid in Bagerhat
Have you ever been to "Saith Gunbad Masjid" in Bagerhat? Widely considered to be one of the most impressive Muslim structures in Bangladesh, if not the entire Indian subcontinent, the Sixty Dome Mosque in Bagerhat is a major tourist attraction in the area, forming part of the cultural UNESCO World Heritage Site known as […]
more…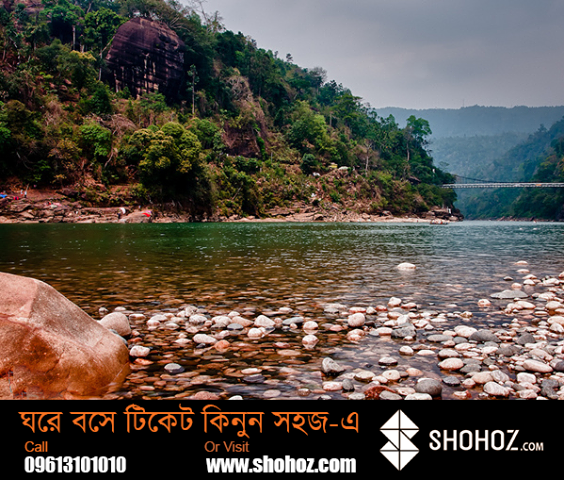 Jaflong in Sylhet division
Have you been to Jaflong? Jaflong is one of the most attractive tourist spots in Sylhet division of Bangladesh. It is located in Gowainghat Upozila of Sylhet District and situated at the border between Bangladesh and the Indian state of Meghalaya. Jaflong is famous for its stone collections and is home for the Khasi […]
more…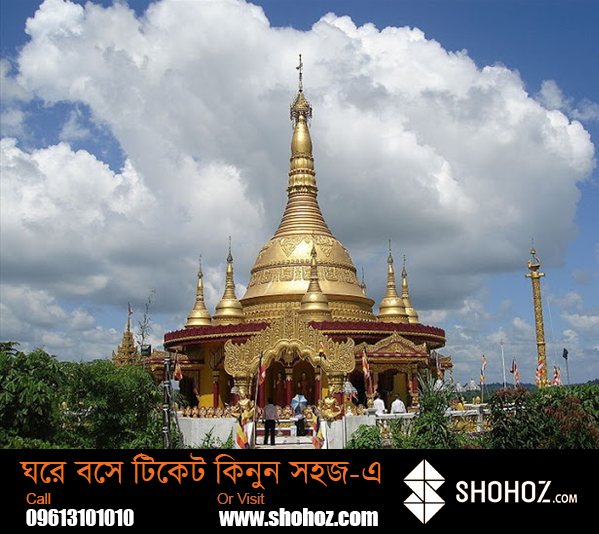 The Bandarban Golden Temple
The Buddha Dhatu Jadi is known as the Bandarban Golden Temple, which is 4 Km away from the Bandorban town. The temple is situated at a height – 60 meters above sea level. The construction of this architectural excellence began in the year 1995 and was completed in the year 2000. Today it is […]
more…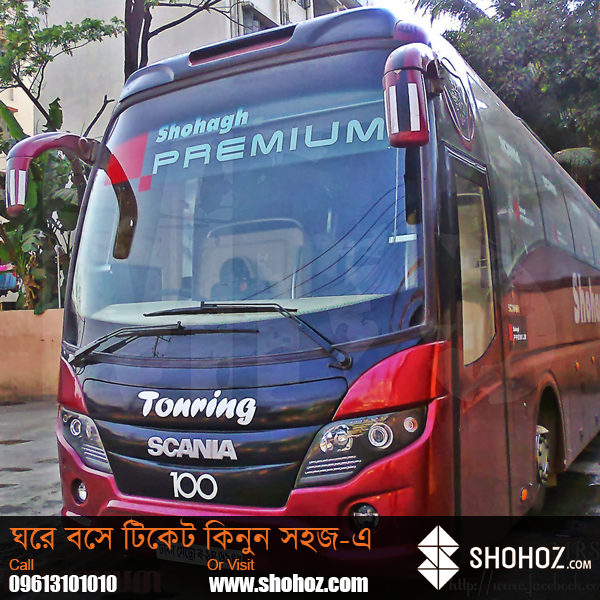 Shohagh Paribahan
Shohagh Paribahan (Pvt.) Ltd. was establishment in 1973. The company is the Pioneer of the inter district luxury bus transport service provider and also represents country's largest modern, luxury Air condition & and non air condition bus transport service provider under wide range communication network and achieved a sustainable break through in the transport […]
more…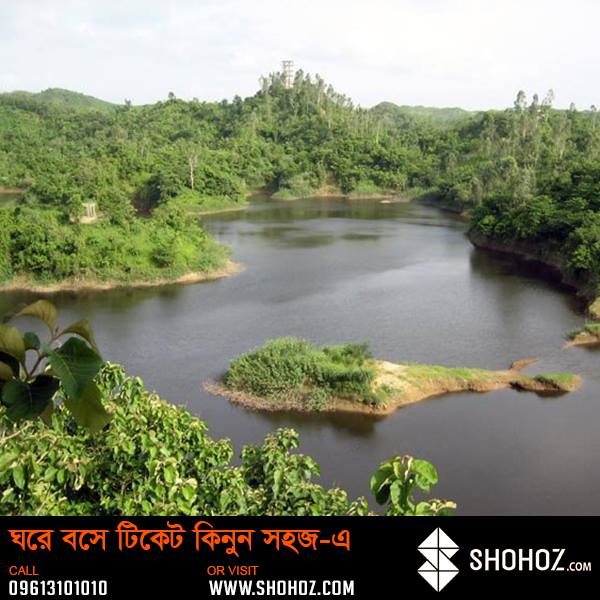 Chittagong the second largest city of Bangladesh
Did you know? Chittagong, the second largest city of Bangladesh, has been described as "a sleeping beauty emerging from mists and water" by the Chinese traveler poet, Huen Tsang (7th century A.D) as it combines the busy hum of an active seaport with the shooting quiet of a charming hill town.
more…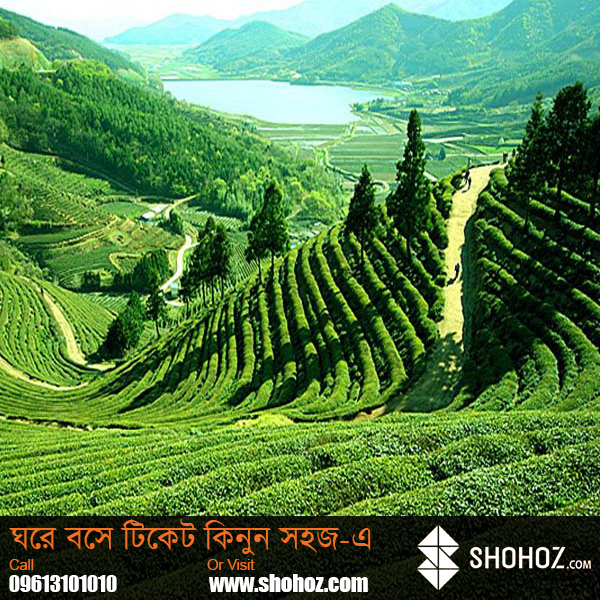 Sylhet -The tea granary of Bangladesh
Did you know? Sylhet, the tea granary of Bangladesh, not only has over 150 tea gardens but also proudly possesses the three largest tea gardens in the world in respect of dimension and production.
more…