The Bandarban Golden Temple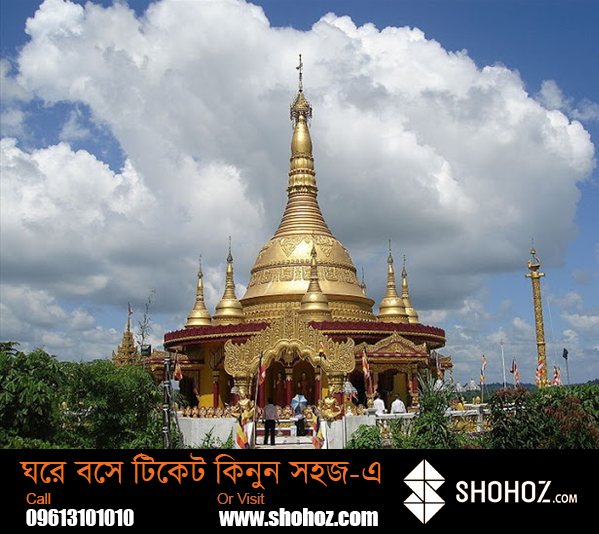 The Buddha Dhatu Jadi is known as the Bandarban Golden Temple, which is 4 Km away from the Bandorban town. The temple is situated at a height – 60 meters above sea level. The construction of this architectural excellence began in the year 1995 and was completed in the year 2000. Today it is one of the most attractive tourist spots in Bangladesh. The Golden Temple is the largest Theravada Buddhist temple with the second largest Buddha statue in Bangladesh. The modern Architectural design in golden color is the main attraction of this Temple and hence called the Golden Temple.
This place is the prayer house for the people worshiping Buddha. The natural panorama around the temple intensifies the emotions all visitors. The temple attracts pilgrims and visitors from all parts of the world.